07447 593898  |  07809 351696
Local Plumbers providing a friendly and reliable service.
Evening and weekend call outs are available for all your Sussex plumbing and heating needs.
Our Sussex Plumbing and Heating services - How can we help you?
Evening and weekend call outs
We understand that an emergency can happen can any time and that's why we offer evening and weekend call outs. Even the smallest plumbing and heating issue can have a big impact on your life.
Fully trained and experienced
All of our engineers are all Gas Safe Registered, so you can be sure that any job we undertake is done safely and professionally.
All size jobs considered
Sussex Plumbing and Heating will look to take on any job no matter the size. We are just as happy to install a new set of taps as we are installing a brand new boiler.
Based in Sussex
Sussex Plumbing and Heating are lucky enough to be based in the beautiful county of East Sussex.  All the services we offer (such as weekend and evening call outs), can be provided to any part of Sussex. Just give us a call and one of our team members will be able to assist you.
We don't just operate in Sussex...
Although we are Sussex based Plumbers, we will consider at any jobs in the Kent, Surrey and Essex areas. If you are unsure if we cover an area you are in, please do not hesitate to contact a member of our team.
We Are Gas Safe Registered
All of our engineers are on the Gas Safe Register, so you know we will provide you with a safe and professional service to give you peace of mind.
Gas Safe Registration number - 617831 and 583021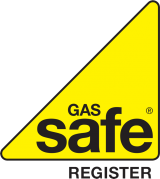 Experienced and trusted firm
Our team at Sussex Plumbing and Heating are fully qualified, experienced and professional. We will always provide you with a quote before undertaking any job, so you know what the costs are from the very beginning - transparency with our clients is extremely important to us. We pride ourselves on customer satisfaction, reliability and quality of work. Please take time to read our positive reviews on Google and Facebook.
What our customers say about us
Mary Wright – Facebook


'Needed a small job done quickly, great friendly professional service. Would definitely recommend and use again in future.'
2018-09-05T14:49:18+00:00
'Needed a small job done quickly, great friendly professional service. Would definitely recommend and use again in future.'
https://sussexplumbingandheating.co.uk/testimonials/mary-wright/
Mike Cranfield – Facebook


'An on going fear of plumbers has been cured by these two! Turned up on time, polite, friendly and fixed the problem in no time at all. They were neat and tidy and now we have hot water. Cannot recommend George and Luke enough. Thank you!'
2018-09-05T14:52:16+00:00
'An on going fear of plumbers has been cured by these two! Turned up on time, polite, friendly and fixed the problem in no time at all. They were neat and tidy and now we have hot water. Cannot recommend George and Luke enough. Thank you!'
https://sussexplumbingandheating.co.uk/testimonials/mike-cranfield/
Ollie Rooney – Facebook
 

'Luke saved our life yesterday - fixing our toilet over the Pride weekend. Incredibly fast, effective and punctual service - look no further! Would absolutely recommend and use again'
2018-09-05T15:07:34+00:00
  'Luke saved our life yesterday - fixing our toilet over the Pride weekend. Incredibly fast, effective and punctual service - look no further! Would absolutely recommend and use again'
https://sussexplumbingandheating.co.uk/testimonials/ollie-rooney-facebook/
John Inman – Facebook


'Luke recently carried out a new boiler installation on behalf of our company. His workmanship was exceptional, our clients were very impressed and I can't recommend him highly enough.'
2018-09-05T15:10:03+00:00
'Luke recently carried out a new boiler installation on behalf of our company. His workmanship was exceptional, our clients were very impressed and I can't recommend him highly enough.'
https://sussexplumbingandheating.co.uk/testimonials/john-inman-facebook/